Notre Dame Fighting Irish junior running back Cam McDaniel was
the team's leading rusher with 92 yards in last Saturday's 14-10 win
over USC. However, thanks to a photo featuring McDaniel "posing" during a run after his helmet was taken off, McDaniel has become the latest Internet sensation.
Therefore, we would be remiss if we did not pass along some results of the latest Internet meme: Cam McDaniel, the "Ridiculously Photogenic College Football Player".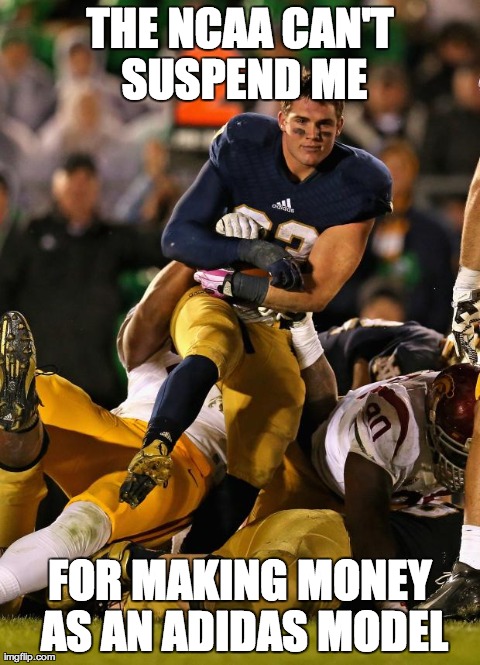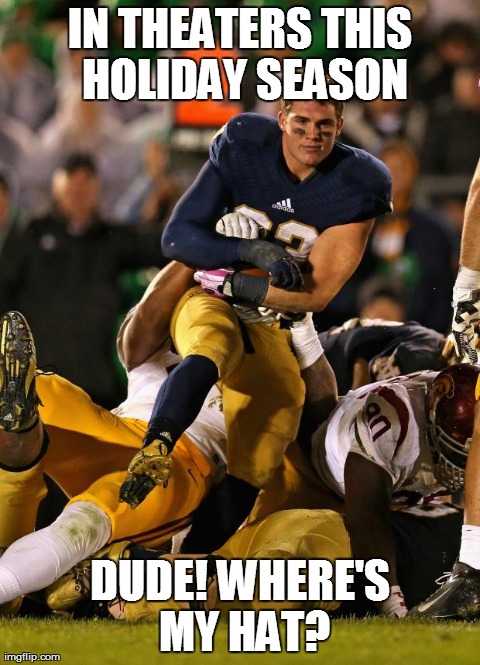 Original photo via Getty Images. Memes via
Imgflip
.