The Ohio State athletic department recently honored the 24-game winning streak of the Buckeyes football team by giving each member of the team a commemorative game ball.
Each football had the player's name on it with the caption "24 STRAIGHT VICTORIES - LONGEST WIN STREAK IN OHIO STATE FOOTBALL HISTORY", along with scores of their wins from the 2012 and 2013 seasons.
Buckeyes tight end Jeff Heuerman was particularly appreciative, tweeting out a photo of the football with the caption "No place I'd rather be".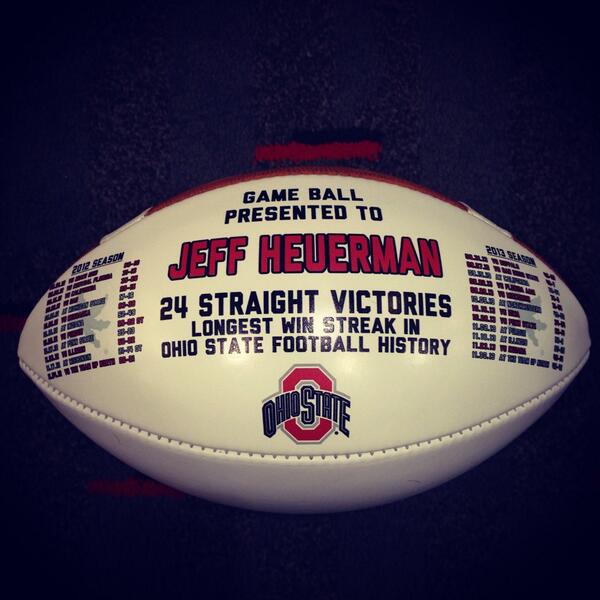 Ohio State may finished up last season with losses in the Big Ten championship game and the Orange Bowl, but these game balls serve as a reminder to the players that the winning streak was something special to be a part of, and no one can ever take that away from them.
H/T
Dr. Saturday
.