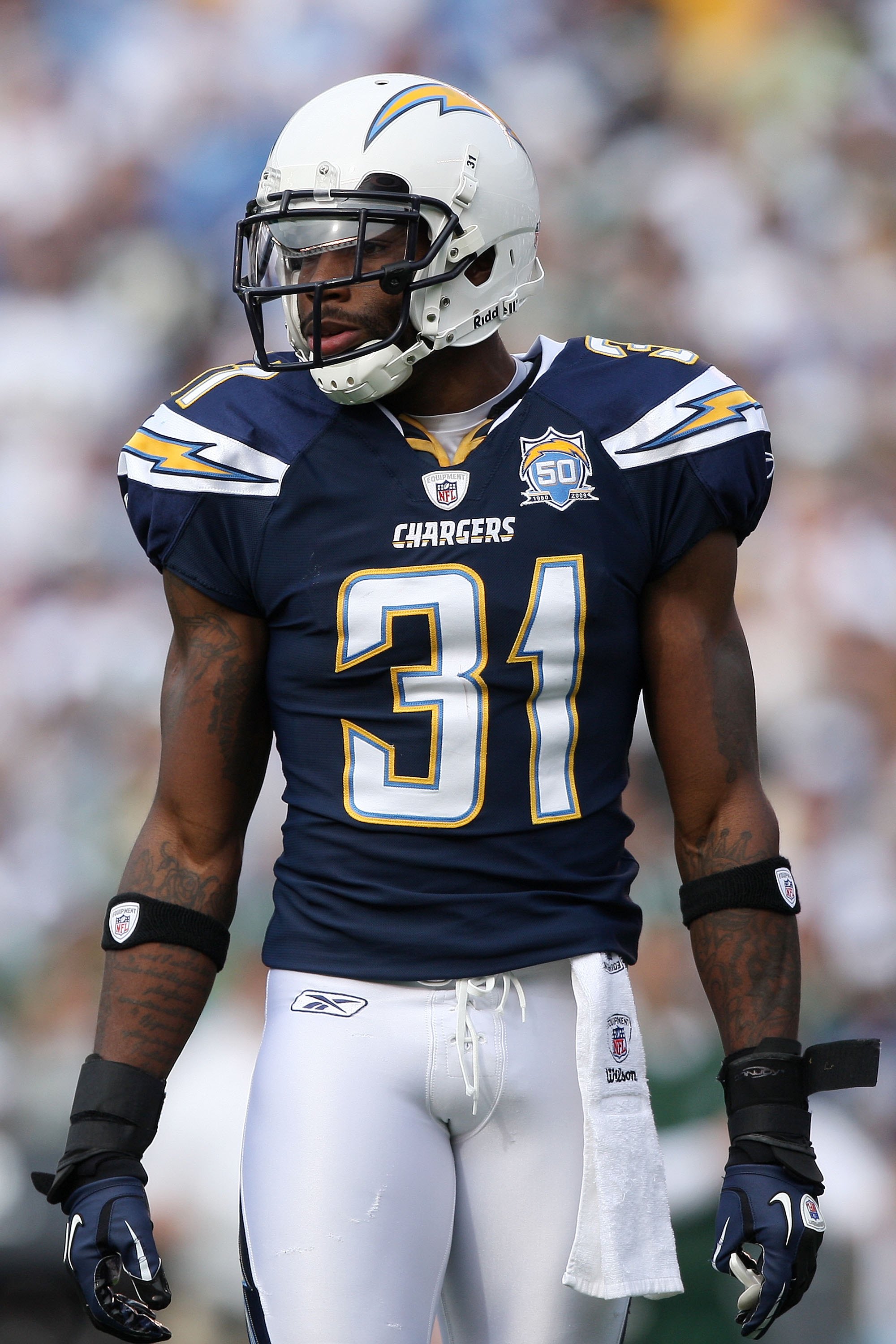 In the world of pro football, there is a common trend of talent running in the family. Some of the most famous players have equally talented siblings, or come from previous generations of NFL talent.
From the Matthews to the Mannings, there are several families with talent that spreads across multiple generations. These families have helped their teams climb the NFL standings while becoming legends in their own right. One family looking to expand its football legacy is the Cromartie family, which is demonstrating impressive athletic prowess and dedication to the sport of football.
Antonio Cromartie
Antonio Cromartie made his mark in the NFL as a standout cornerback during his playing career. He was born in Florida on April 15, 1984. Cromartie was blessed with some impressive athletic abilities and earned him a scholarship to Florida State University, allowing him to stay in his hometown of Tallahassee, where he was able to showcase his speed, agility, and ball-hawking skills.
Antonio starred for the Seminoles as a defensive back and kick returner for two seasons before tearing his ACL and missing the entire 2005 season. Despite that setback, he declared for the 2006 NFL Draft and was selected in the first round (19th overall) by the San Diego Chargers.
Cromartie established himself as one of the best cornerbacks in the league during his four seasons in San Diego, including a dominant 2007 season where he led the NFL in interceptions with 10 and made the Pro Bowl for the first time in his career. During that Pro Bowl season, he also returned a missed field goal 109 yards for a touchdown, giving him a share of the record for longest scoring play in NFL history.
Cromartie spent the next four years of his career with the New York Jets, making the Pro Bowl in the 2012 and 2013 seasons. He then spent a year with Arizona (making the Pro Bowl once more) before returning to the Jets in 2015. In 2016, he played four games with the Indianapolis Colts before being released. Cromartie officially retired in 2018.
Over the course of his NFL career, Cromartie recorded over 400 tackles and 31 interceptions, running three of them back for touchdowns.
The Next Generation
Antonio is hoping that his family legacy will carry on with his eldest son, Antonio Cromartie Jr. Antonio Jr., also known as AJ, will graduate high school in 2025. Like his dad, AJ plays cornerback and is already gaining recognition for his skills.
Despite his young age, AJ possesses remarkable speed, agility, and awareness of the game. His talent has already captured the attention of college recruiters, including a few unofficial visits to his father's alma mater of FSU. If he continues on this track, he has a good chance of one day playing in the NFL and following in his father's footsteps. Either way, AJ is certainly a player to watch, as he could be the subject of future NFL news and rumors.
Beyond Football
One aspect of his personal life that Cromartie has become famous for is the number of children he has. Antonio has 14 children with 8 different women, with six of them shared with Terrika, his wife since 2009. In retirement, Antonio took pride in being a stay-at-home dad, and in 2017 he was willing to sign on with his wife and children to star in a reality show "The Cromarties", which lasted one season.