As a tribute to New York Mets third baseman
David Wright earning the nickname "Captain America"
while leading Team USA in the World Baseball Classic this month, Mets public relations VP Jay Horwitz tweeted a photo of himself dressed as the superhero's sidekick Bucky.
Horwitz had the photo taken of himself in the tight blue spandex outfit while standing in front of Wright's locker. The caption with the photo read "Bucky is wishing his boss Captain America luck tomorrow against the Dominican Republic."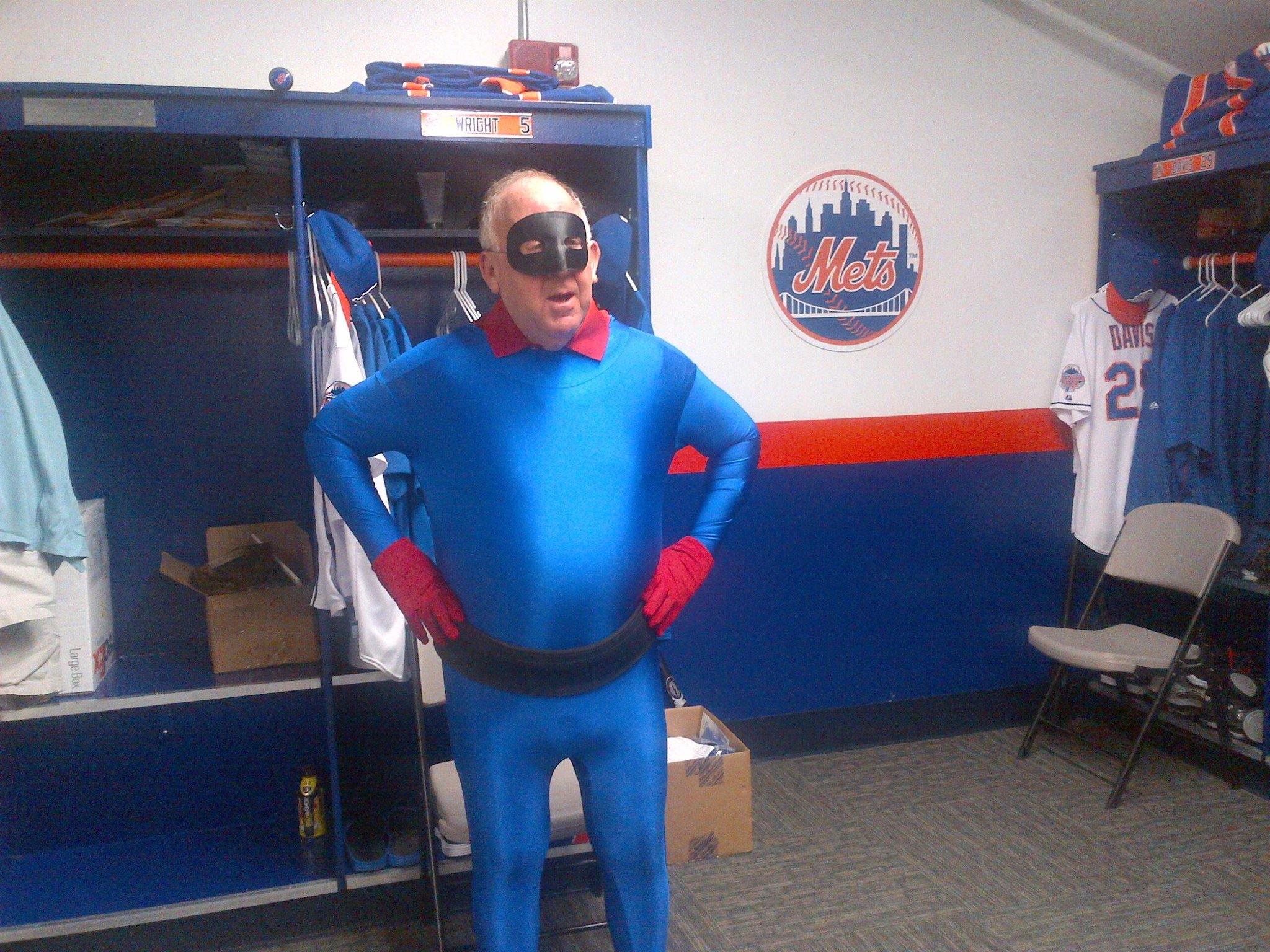 Photo via
@Jay_HorwitzPR
. H/T
NY Daily News
.