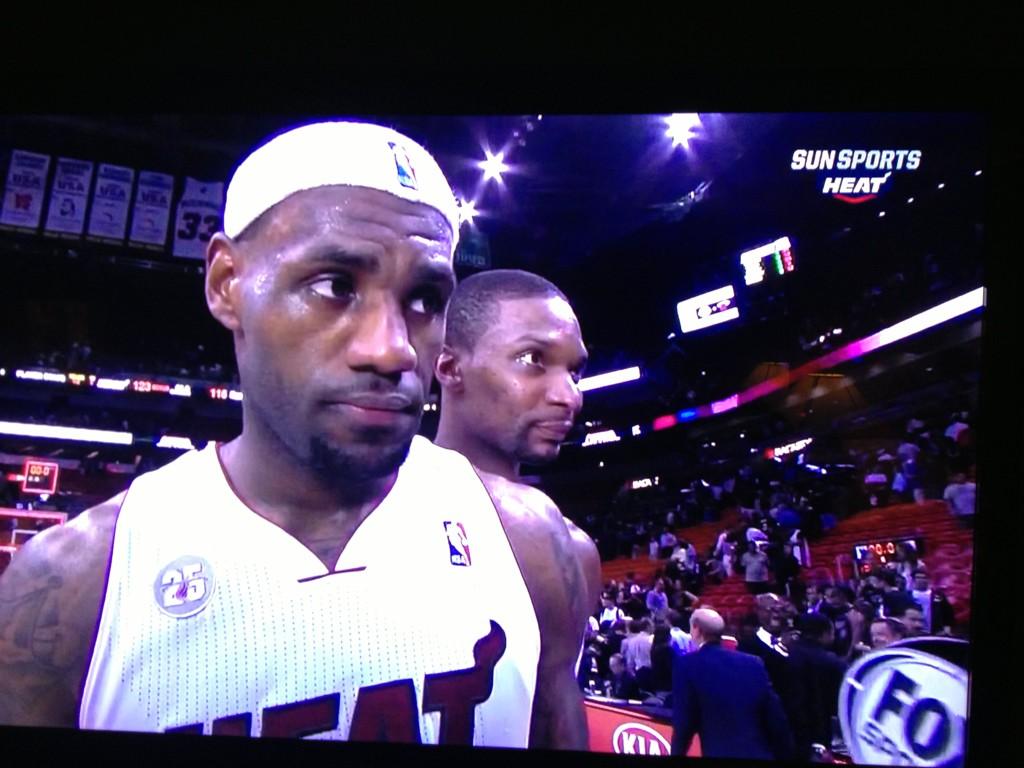 Miami Heat center Chris Bosh was back to his old ways as he videobombed teammate LeBron James during a live postgame interview after the team's 123-116 overtime win over the Toronto Raptors Wednesday night.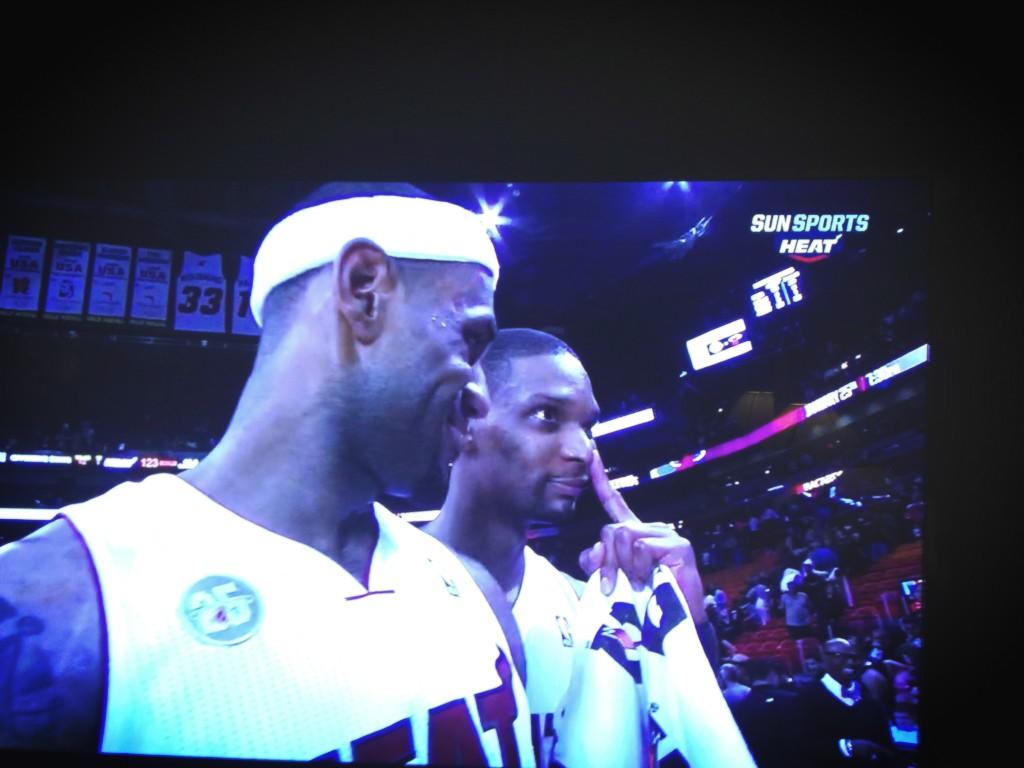 LeBron recorded his 34th career triple double with 31 points, 11 assists and 10 rebounds. LeBron was wrapping up his interview when Bosh quietly snuck up behind him to get his face into camera view. Bosh then pretended to pick his nose before being caught by LeBron.
(UPDATE: Video now available below.).
Photos via
@SedanoShow
. Video via
@zee_dizzy
.
Related posts: