Golden State Warriors guard Steph Curry displayed his superior ball handling skills with a slick behind-the-back assist to Marreese Speights for the jumper during the first quarter of Tuesday night's game in Washington.
The Wizards defense focused on Curry as he dribbled into the paint, leaving Speight wide open for the score.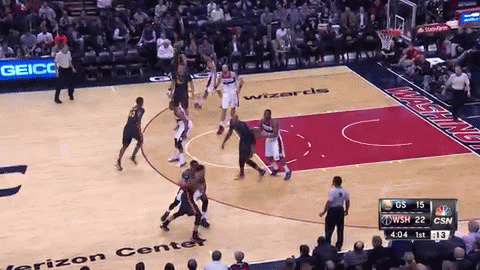 Curry finished with 32 points and 8 assists as the Warriors beat the Wizards 114-107. The Warriors have now won eight of their last 10 games.
Video via
NBA
.