Cleveland Cavaliers superstar LeBron James used a jaw-dropping behind-the-back move to avoid a steal on a fastbreak score during Tuesday night's game against Boston.
Celtics guard Avery Bradley made a hustling play in a valiant attempt to slow him down, but was put to shame with the incredible move by James: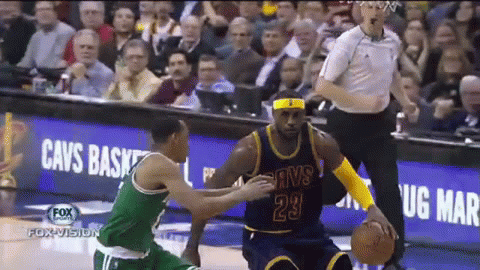 James finished with 27 points as the Cavs blew out the Celtics 110-79.
H/T
TNLP
.